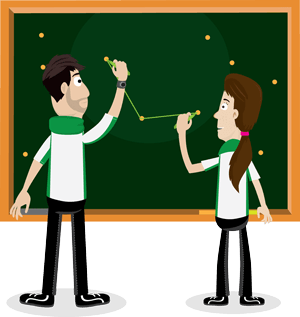 Our Processes
Occupational therapy is a branch of medicine that uses activities and play to enhance and develop the skills of individuals so that they can perform better in everyday tasks. These tasks for children include tying shoelaces or dressing, handwriting, playing, throwing and catching and paying attention in class.
All of our experienced paediatric occupational therapists have been specially trained and use the Occupational Therapy process as a guide to treatment.
Our Occupational Therapy Process
The Occupational Therapy process that puts you first enables us to provide you with the most effective treatment and work collaboratively with you to produce clearly defined therapy goals and treatment.
As a paediatric occupational therapist, we are fully committed to providing your child with the best treatment and by following a clear process; each individual therapist can ensure that your child's care is at the centre of our practice. This provides us with an opportunity to deliver the improvements that matter most to you, your child and your family, whether that be improving handwriting, improving balance and co-ordination or offering advice on the latest adaptive equipment available to further improve the quality of your child's life.
1. Referral
2. Information Gathering
3. Assessment
4. Problem Formulation
5. Goal Setting
6. Therapy Intervention Planning
7. Treatment
8. Regular Reviews
9. Outcome measurement
10. Final Review
11. Discharge
↑ Back to Top

Next steps:
Please contact one of our experienced occupational therapists today and we will gladly discuss how we can help and what services we can offer you.
0330 223 0888
3-5 St John Street, Manchester, M3 4DN [map]