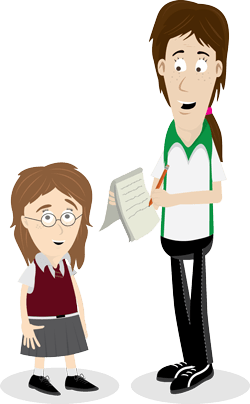 Information Gathering
The second stage in the Occupational Therapy process is to gather information on the difficulties your child may be experiencing. All of our occupational therapists are friendly, fun and easy-going. We aim to make every experience with us as enjoyable as possible.
If you think your child is experiencing difficulties at home, in school or elsewhere, please call us on
0330 223 0888
to talk to one of our team. If a therapist is available they will be able to discuss any concerns you may have and what the most suitable assessment and/or treatment options are available to you.
As with anything, effective communication is vital. Our trained therapists will be able to ask you the right questions to help you identify the main difficulties your child is experiencing, why they may be experiencing these difficulties and discuss how therapy can help overcome some of these difficulties.
This stage will help to form the basis of your initial assessment, identify the key
goals
that both you and your child want to achieve from therapy, and the option to discuss what an
assessment
will contain and its use within the therapy process.
To be referred for a paediatric Occupational Therapy assessment or just to speak to one of our friendly team members please call
0330 223 0888
or email
office@otforkids.co.uk
1. Referral
2. Information Gathering
3. Assessment
4. Problem Formulation
5. Goal Setting
6. Therapy Intervention Planning
7. Treatment
8. Regular Reviews
9. Outcome measurement
10. Final Review
11. Discharge
↑ Back to Top

Next steps:
Please contact one of our experienced occupational therapists today and we will gladly discuss how we can help and what services we can offer you.
0330 223 0888
3-5 St John Street, Manchester, M3 4DN [map]