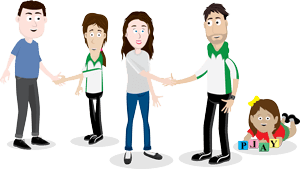 Our Promises
OT for Kids make the following promises to all of our clients:
urposeful
We promise purposeful, activity based treatment. Every activity we do with your child has a purpose and will improve key skills that relate to an important area of their life.
eliable
You can count on us to offer a fast, reliable service to ensure we meet your needs. We operate nationwide and have evening and weekend appointments available.
pen
We are 100% honest in everything we do. We are open about prices, duration of sessions and what to expect on your first visit.
otivated
Each and every member of our team is motivated to provide you with the best care, support and treatment for your child.
mprovement
We aim for every single child to make positive and lasting improvements in key skills and to increase their independence.
ecret
Every interaction you have with us is confidential. We keep all our notes secured and in line with national guidelines.
ffective
We promise to offer an effective; results based service, where you can see and measure the change in your child and on paper.
↑ Back to Top

Next steps:
Please contact one of our experienced occupational therapists today and we will gladly discuss how we can help and what services we can offer you.
0330 223 0888
3-5 St John Street, Manchester, M3 4DN [map]